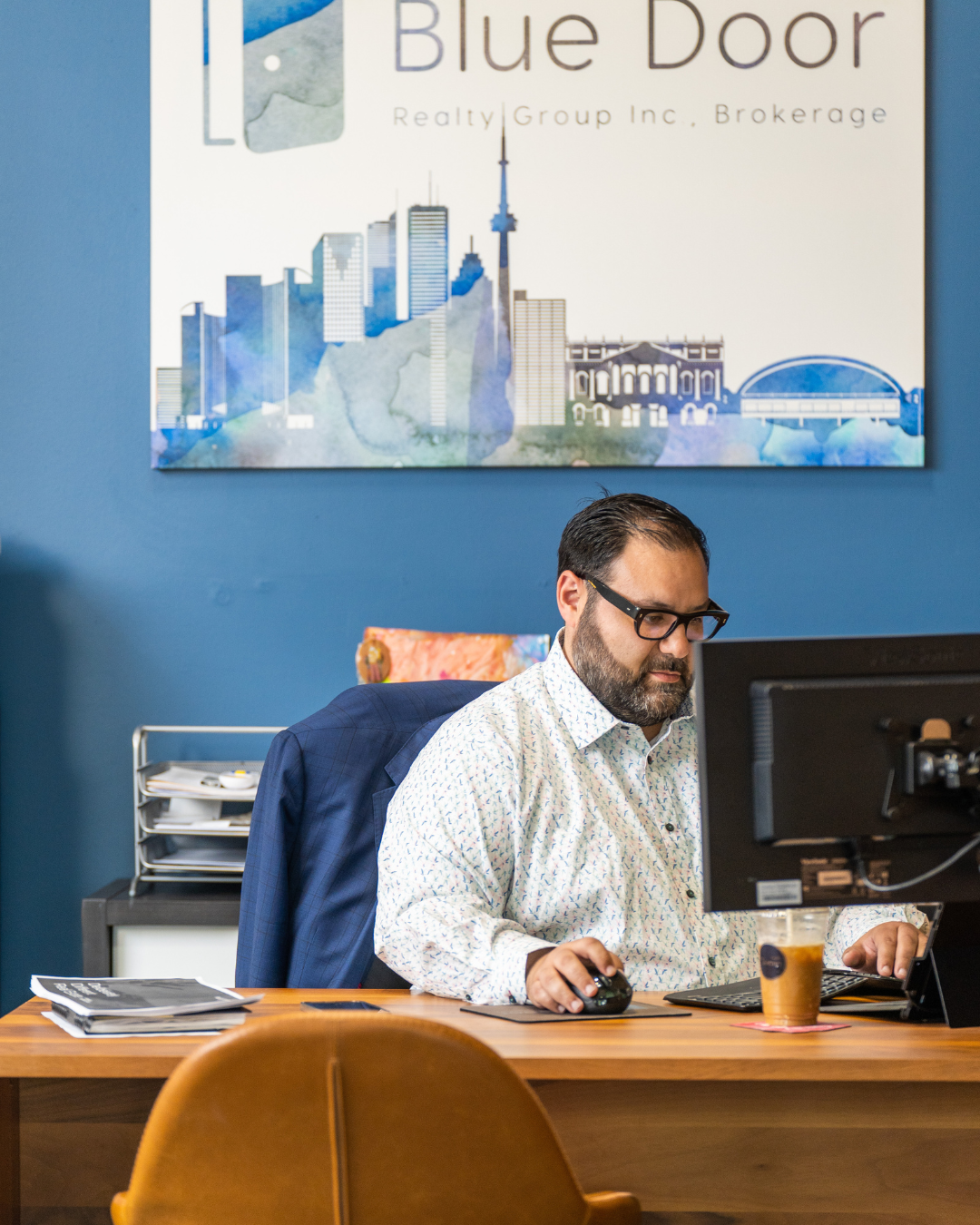 So, it's award season, and every real estate agent out there is rushing to social media to tell you (or told you) how amazing they are, how 2022 was the best year ever,  how they are #1, or to show off to show of their fancy Diamond or Platinum award, given to them by their brokerage. In the spirit of this, I'd like to let everyone know that I, Dimitri Kalkounis am the *#1 Real Estate Agent in Canada. Yes, you read that correct, I'm the #1 agent in Canada and I'm also giving myself the prestigious, 12 Karat Diamond, wrapped in Platinum award, for just being amazing in 2022.  Now you will have noticed that there is a little star there next to #1, so let me talk about that for a second as its important. So now for the * part to clarify how I got my amazing *#1 Real Estate Agent in Canada award.
*for Blue Door Realty, because I am the agent in Blue Door Realty with the highest sales totals by volume and transaction in 2022 and I work for the only Blue Door Realty Group in Canada… and yes, this is very common marketing tactics for real estate agents in Canada. If I want to drive home the point further, here are some more ways I can define myself as #1:
*#1 because my mom said so, #1 cause my daughter said I am, #1 agent for Blue Door Realty, as I was the first agent who joined Blue Door, #1 in terms of extensions in the Blue Door Realty Group telephone system, #1 by title sorted alphabetically, #1 agent by tenure with Blue Door Realty, #1 in terms of leases completed in 2017, *1 in sales for homes sold by a Blue Door Agent on Cedarcrest Blvd in 2022… I can go on, but you got the point…
Do all these reasons sound absurd to you, I bet they do, I feel ridiculous just writing this and the #1 no longer seems special does it!  Unfortunately, that's how some (not all) agents get their #1 stats these days. So, when you are hiring an agent to represent you in what is most likely your biggest asset sale or purchase, ask yourself; do you want someone who works to make you #1 or someone who works very hard to figure out (in a very what creative marketing way) that they are #1 as if that is what truly matters.
We don't have awards at Blue Door Realty Group, because our agents just don't care about them, its not about the award, its about the results for our clients.